Meditating on Marco is Second Nature
May is Mental Health Awareness Month, which makes it a necessary time to introduce meditation as a modality to help manage mental health and well-being. Meditation has an array of health benefits. But first, it's necessary to debunk the common misconceptions around meditation: 
Meditation is not a religious practice. 
Meditation is practiced in conjunction with religious traditions but is not religious.
You don't have to be on a mountain top or a yogi sitting in Lotus pose to meditate. 
Anyone at any age can start meditating; the younger, the better. 
What is meditation?
Meditation is a practice of mindfulness or focusing the mind on a particular thought object activity. It trains attention and awareness to achieve mental clarity and emotional calm. Although it is practiced in many religions, it is secular and can be done by everyone regardless of belief system. Meditation can be stated as focused attention on things like your breath, a mantra, a prayer, or a positive affirmation. It quiets the mind and clears the thoughts. I like to refer to it as taming the drunk monkey inside our heads.
In a recent 2020 study, researchers estimate that we have more than 6,000 thoughts per day. Some experts go as far to say up to 50,000 per day!* We may not even be aware of the thoughts we're having. Falling victim to the intoxicated monkey can keep you spinning your wheels about decisions you need to make, replaying old arguments you had with your spouse, or playing out stories and assumptions about yourself and others that aren't even true. But once we start meditating, we bring awareness to thoughts, which can bring great transformation to our mental and physical health.
I learned meditation as part of my yoga practice and studies in Ayurvedic medicine. In this context, meditation practice is related to the Vedas (ancient Hindu scripture). However, the science of the technique, or the "How to do it," is agnostic, and the "Why" is unique to everyone regardless of their belief system.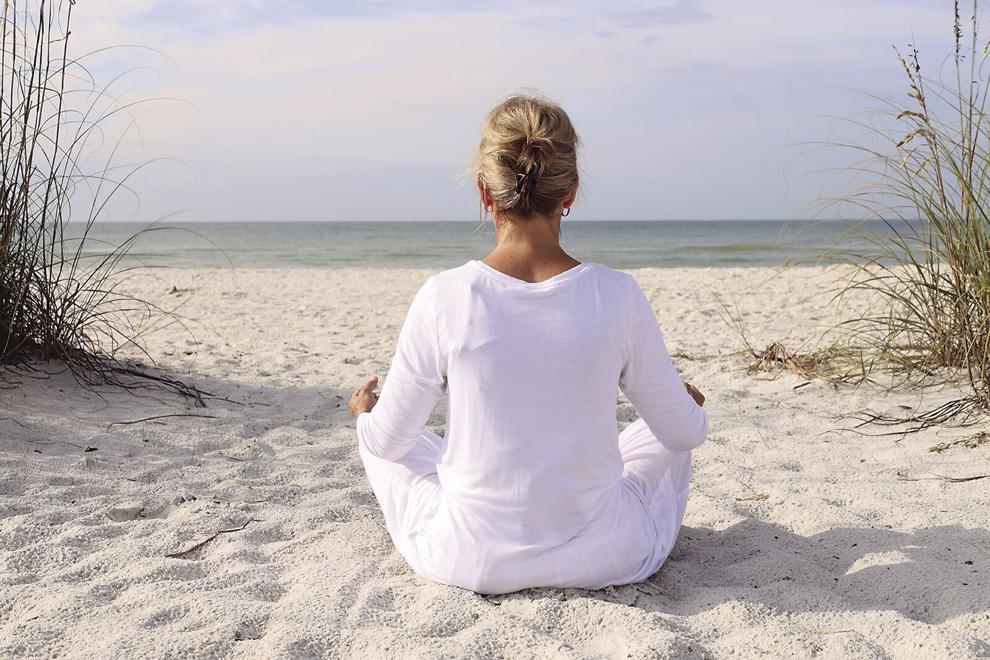 According to Ayurveda, dis-ease starts in the mind and the gut. In other words, we get physically and mentally ill when toxic thoughts and digestion accumulate and take over our bodies. Our tensions and harmful behaviors repeat themselves and what starts as an episode becomes a habit. Unchecked habits become a dependency (negative thought cycles, unhealthy eating, etc.). The dependence left unchecked becomes a deep-rooted deformity in our being. Meditation offers a conscious process of reversing the habit. As meditation becomes a regular practice, it can remove the pattern and deep-rooted deformation. It can help transform our cells and our being. Medicine offers only a band-aid for what lies beneath and within. Meditation goes deep so our mental energies can be renewed and rejuvenated.
Ayurveda aims to harmonize the body and life force to make mind control easier. Mind control begins with physical movement. Therefore, exerting your physical energy helps prepare the body for meditation. You don't have to do yoga to prepare for meditation, but some physical release is recommended. 
In addition, research has shown meditation to release acute and chronic muscular tension around the heart and digestive organs. It dramatically reduces emotional and nervous anxiety. It improves detoxification through increased exchange of carbon dioxide and oxygen. Finally, it calms the mind and integrates mental and physical balance. *Studies have shown meditation slows the metabolic rate of aging. The biological age of meditators is five to ten years younger than average. (**https://www.frontiersin.org)
How to Meditate:
There are many types of meditation. It's worth mentioning mindfulness, movement, focused, and guided meditation, but the list goes on, and our friend Google can help you discover more. 
Marco Island provides a beautiful ambiance to begin your meditation practice. In my opinion, the island stands to be meditative without even having to put your mind to it! 
The following are ways you begin your practice in the fantastic, natural surroundings.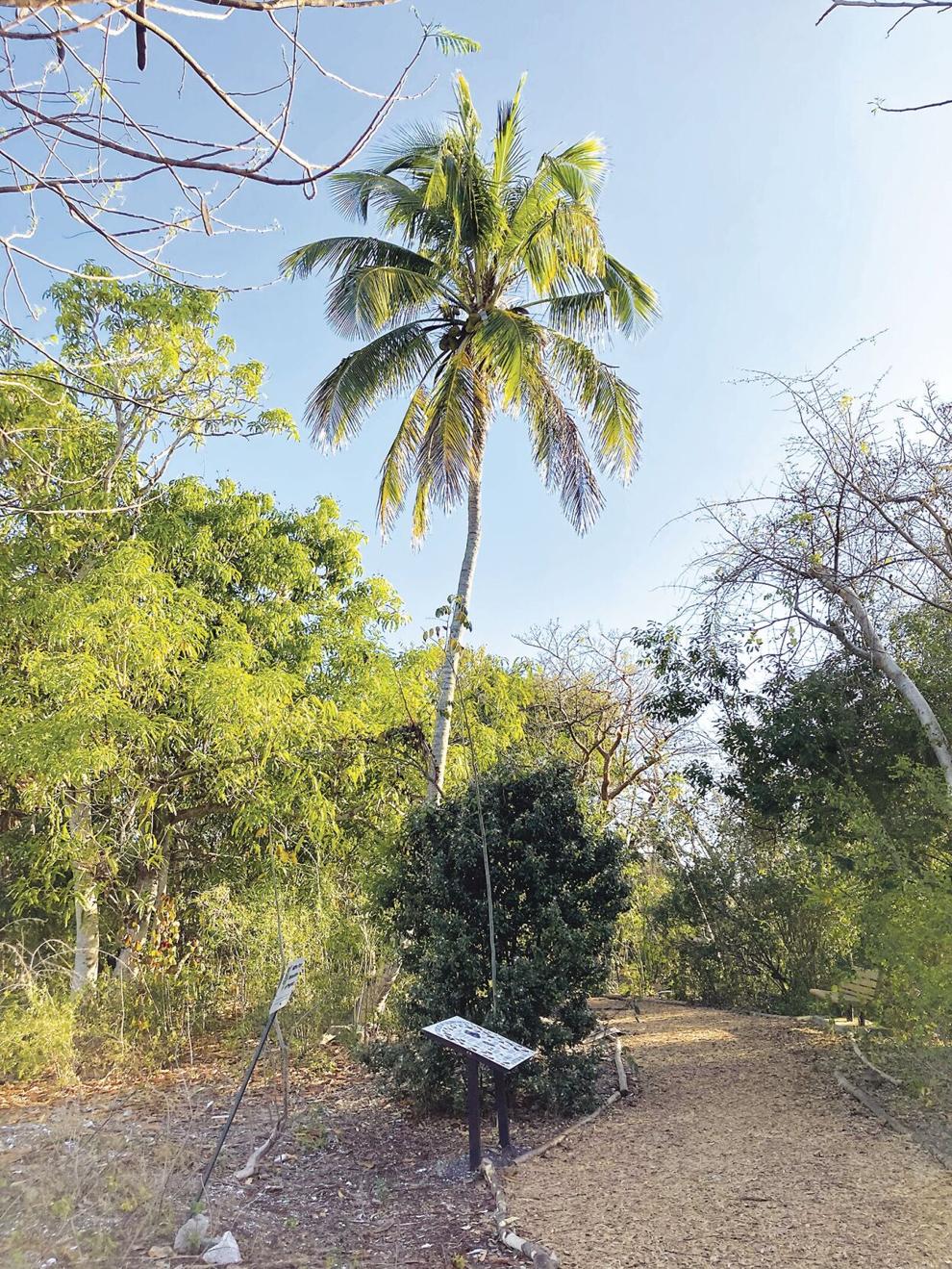 Mindfulness meditation is paying attention to the present moment using techniques like breathing and yoga. For example, simply bringing awareness to your breath or how you eat can be mindful meditation. Try sitting on any of the four-mile Marco shoreline and focusing on the breath. Inhale through your nose for a count of four. The exhalation is twice as long through the back of your throat. I like to tell people that you wouldn't eat through your nose, so don't breathe through your mouth (but that's a whole other conversation!) The proper way to breathe is through your nostrils, which activate your diaphragm, the major breathing muscle. Mindful meditation can be a few breathing cycles with eyes closed and taking notice of the salty sea aroma. 
Movement meditation can be walking in nature and engaging all five senses. Enjoy a peaceful walk through Otter Mound Preserve on the island's south end. This preserve is the epitome of Marco's history, ancestry, and nature. You can enjoy the sounds of the mourning dove, smell the local flora, see the Yellowthroat perched in a palm, or view the cacti amongst the tropical hardwood hammock. By being aware of your senses while moving, you are meditating by default.
Focused meditation is gazing for a set amount of time at one object. There is a plethora of tropical beauty to focus on the island. One of my favorites is sunset meditation. Do I have to twist your arm? Show up for the multitude of picturesque Gulf sunsets. Sit comfortably and gaze at the sun (with sunglasses if medically recommended), or stare at the sole sailboat that glides past on the horizon. Pay attention to your breath and maintain focus for five to 20 minutes.
Finally, guided meditation is one of the easiest ways to meditate because you follow a guide or a facilitator. I love to take a walk on the beach, lie in the sun, or bed at night and listen to the CALM meditation app (download on the app store). You don't have to think about what to do. Just follow the lead of the narrator's voice.
Whether you're a resident or a visitor, take advantage of Marco Island's natural meditative ambiance, the tropical flora, Gulf breeze, salt air, and abundant wildlife. Wherever you begin, at home, in nature, out at sea, breathe deeply, and soon you will enter meditation. 
Check out my Meditation Methods and Techniques discussion with other wellness professionals on my website www.joannepavin.com.
Resources
https://en.wikipedia.org/wiki/Meditation
*https://www.nature.com/articles/.
JoAnne Pavin is an integrative wellness consultant, speaker and founder of The Meal magazine – a quarterly publication that inspires people to slow down and connect around the experience of the meal. She has over two decades of experience offering customized wellness services to individuals and companies incorporating nutrition education, fitness, meditation, and mindset training to promote healthier, more balanced lifestyles. She has a B.S. in Biology, is a certified Ayurveda and Yoga Practitioner with Ayurvedic studies from the International Academy of Ayurveda in Prune, India. In addition, she's a certified Weight Management Consultant, Optimize Coach, Licensed Massage Therapist, and Registered Yoga Instructor through Yoga Alliance. To learn more about Creative Day Renewal retreats on Marco, visit www.joannepavin.com or contact her at jpavin@themeal.net.
JoAnne Pavin is not a medical or psychological doctor, and her recommendations are not a substitute for conventional medicine, diagnosis, or treatment. Any food, herbs, or nutritional advice that are recommended are not drugs and may need professional medical or psychological review before the individual may receive it.