A Meditative Hotel Stocked With Design Treasures Opens in Kraków, and Other News – SURFACE
Our daily look at the world through the lens of design.

April 14, 2022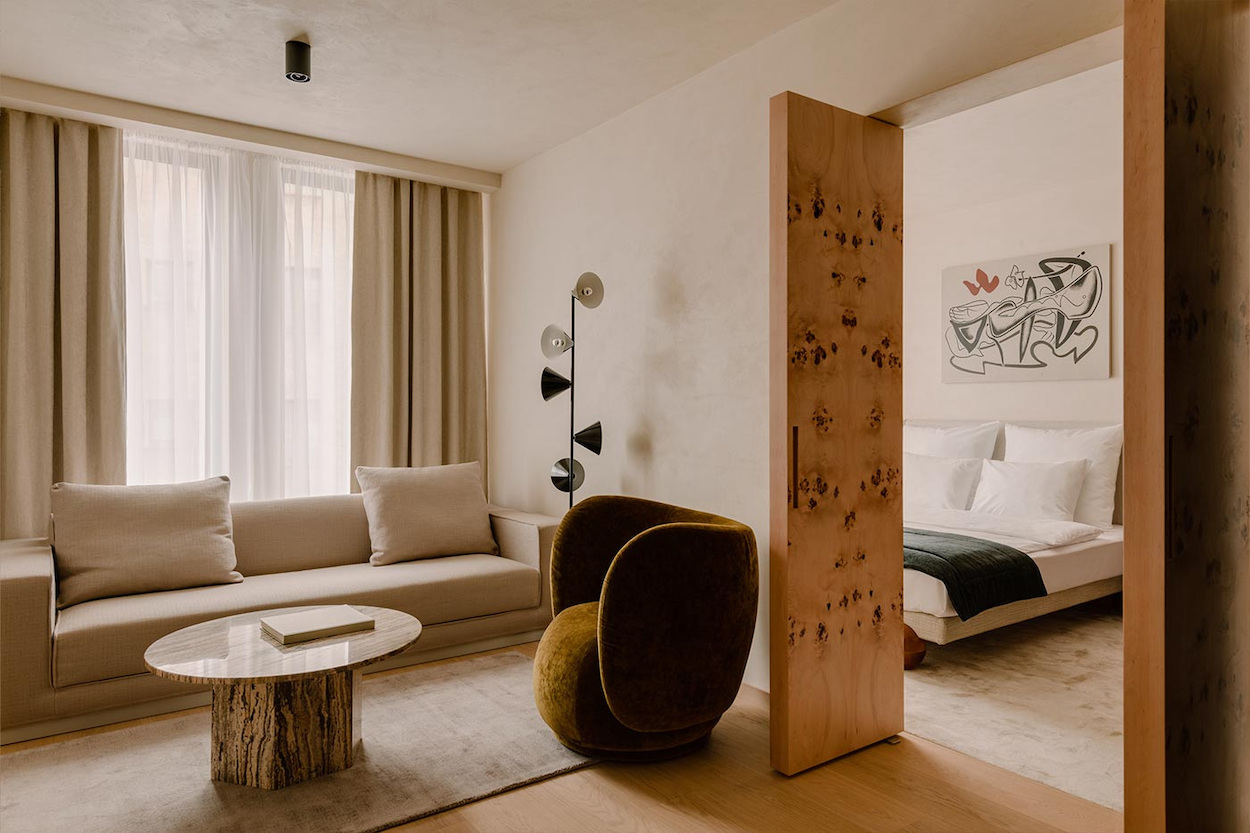 The Design Dispatch offers expertly written and essential news from the design world crafted by our dedicated team. Think of it as your cheat sheet for the day in design delivered to your inbox before you've had your coffee. Subscribe now. 
Have a news story our readers need to see? Submit it here
A meditative boutique hotel stocked with rare design treasures opens in Kraków.
Long known as the city's historic Jewish quarter, Kraków's Kazimierz neighborhood has in recent years emerged as a vibrant cultural hub filled with cocktail bars, indie galleries, and vintage clothing stores. In Warszauer, a new 12-key boutique hotel, visitors have a hushed respite to retreat to after a day of exploring the southern Polish city near the border of the Czech Republic. Situated among cobbled stone streets and Gothic–style synagogues, the sensorial property has the vibe of an intimate design gallery. 
Local firm ONI Studio outfitted the interiors with a well-curated mix of furniture such as Marcel Breuer's Wassily Chairs and Pacha Armchairs from Gubi. The light-filled guest rooms are fitted with everything from Ferm Living armchairs and Salak tables to reproductions of Gerrit Rietveld's 1934 Zig-Zag chair and accessories from Frama. Downstairs in the homey breakfast room, lined in artwork by Polish painter and illustrator Tomasz Opalinski, guests begin days with farm-fresh eggs over thick slabs of toast and bowls of oatmeal laden with fruit. Despite the area's buzzing energy outside the door, Warszauer is a place to slow down.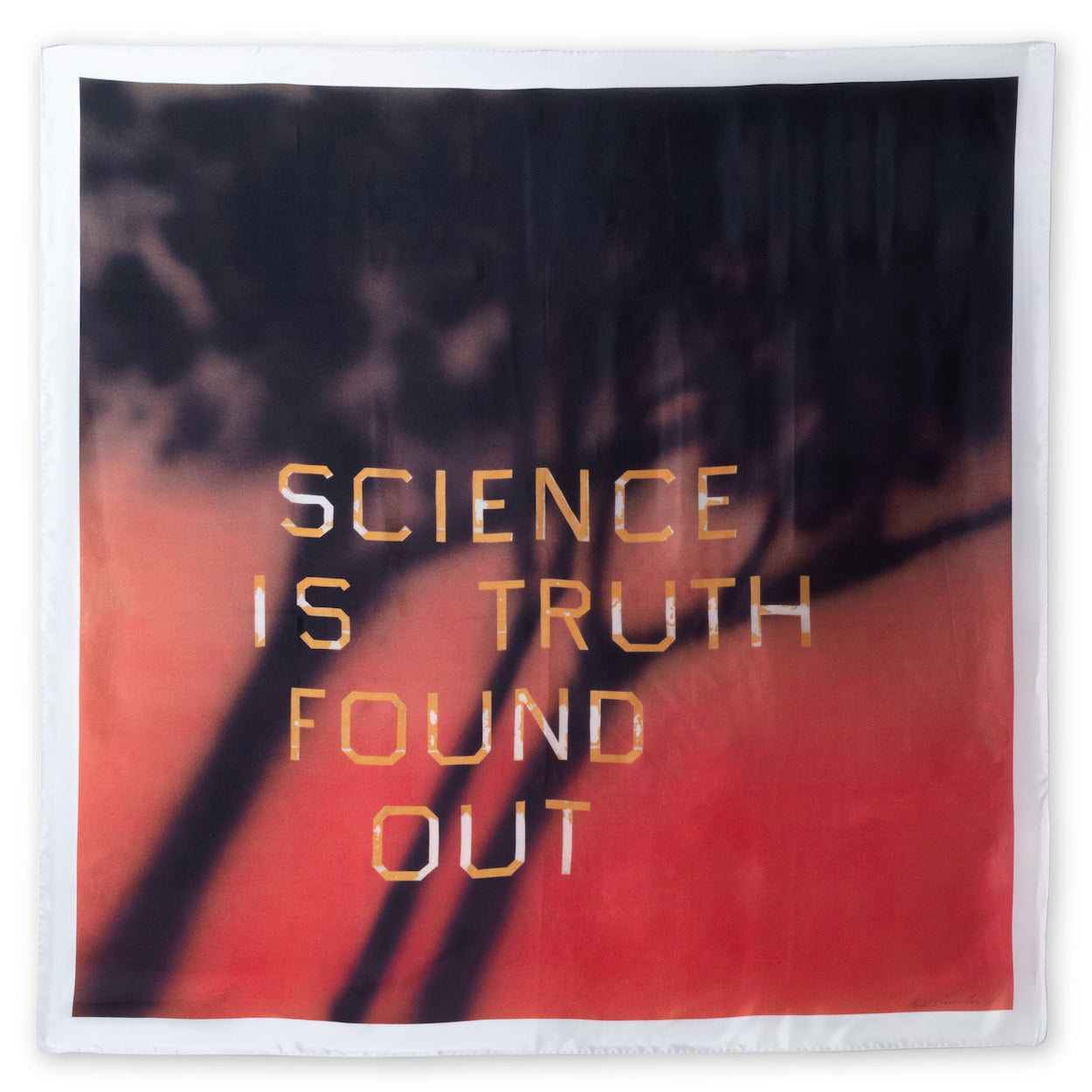 Ed Ruscha is teaming with (RED) and Gagosian to sell scarves for Covid-19 relief. 
"Fans and followers of artist Ed Ruscha now have the option of not just buying his art but wearing it, too. The octogenarian has teamed up with (RED) and Gagosian to create a limited-edition scarf to help provide more equitable access to COVID-19 relief. The silk twill scarf is imprinted with "Science Is Truth Found Out" and is produced by Massif Central in Italy. The limited-edition scarves will be available for pre-order as of Tuesday and will be shipped early next month. Five hundred units are being sold of the $1,200 item with all of the sales going to The Global Fund to support the fight for equitable access to COVID-19 relief in countries in need." —[H/T WWD]
An artist is licking objects in a Mexican museum to raise awareness about repatriation.
"A Mexican artist has gone on a smooching spree targeting objects at the Museo Nacional de Antropología in Mexico City in a bid to draw attention to the pillaging of the country's ancient artifacts. In videos posted online, Durango native Pepx Romero can be seen licking approximately 30 works spread across five themed rooms at the institution devoted to the Gulf, Mexica, Teotihuacán, Toltec and Oaxaca periods. … Romero, who works as a theater director and founder of a music collective, says that the looting of Mexico's ancient Indigneous culture is a major problem, but auction houses in Europe are not paying enough attention to it." —[H/T The Art Newspaper]
Aric Chen and the Het Nieuwe Instituut will oversee the next London Design Biennale. 
"The London Design Biennale has announced that Rotterdam's Het Nieuwe Instituut, led by Aric Chen, will oversee the artistic direction of the 2023 edition. The newly appointed team will curate the Biennale's format of national pavilions, gathering projects and ideas under the theme of 'Remapping Collaborations.' The announcement follows the 2021 edition, based on the theme of 'Resonance' and directed by Es Devlin." —[H/T Wallpaper]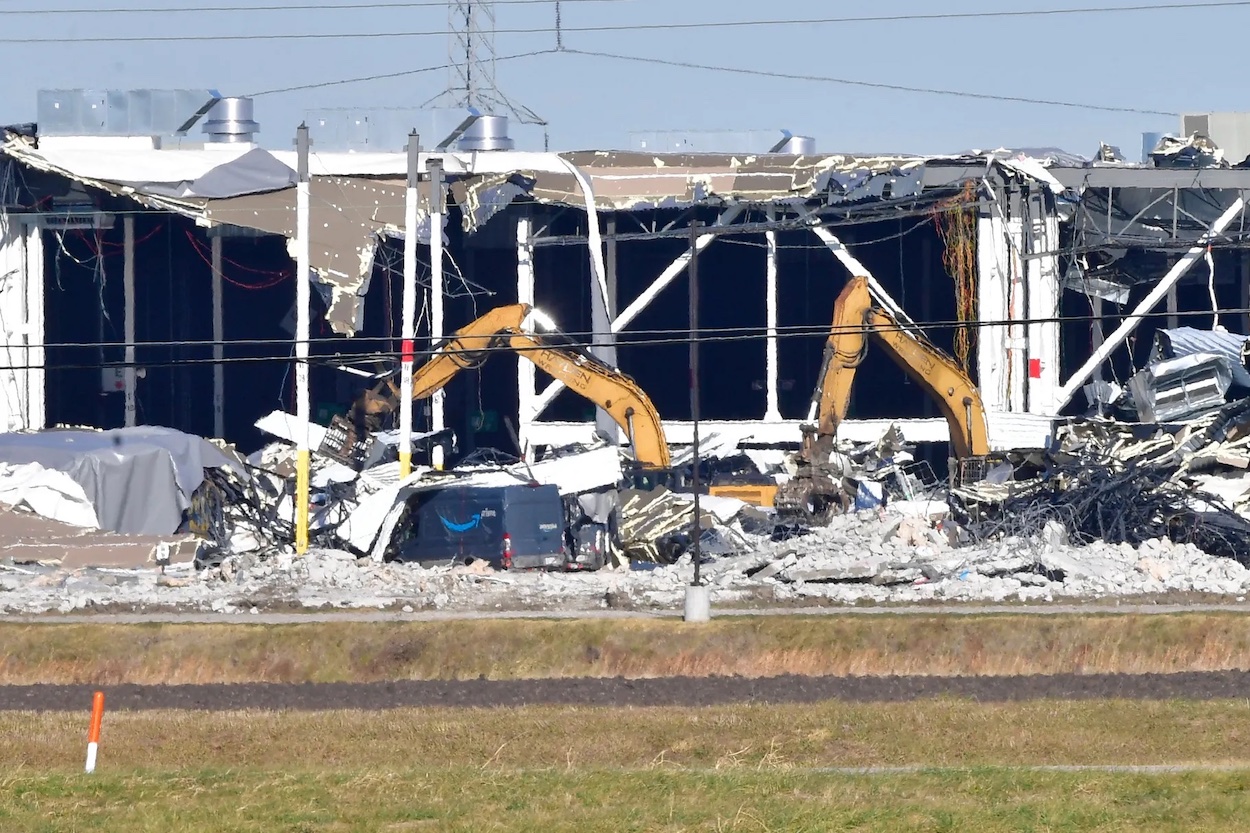 In Illinois, an Amazon warehouse that collapsed may have violated building codes.
"The Amazon warehouse that collapsed with employees inside during a December tornado outbreak might have harbored a "grave violation" of building code that made the structure extremely vulnerable, according to an attorney representing the family of a worker who died there. A tornado outbreak tore through the Amazon distribution center in Edwardsville, Illinois, on December 10th, leveling parts of the building and killing six people. Supporting columns in parts of the warehouse that collapsed might not have been properly secured to the ground, according to a newly unearthed report filed by a structural engineer who was asked by local officials to assess the damage after the tornado." —[H/T The Verge]
The National Endowment for the Humanities announces $33.17 million in new grants.
"A book about Motown Productions, the film and television arm of the legendary Motown Records; preservation of the traditional language and lifestyle of Yup'ik and Cup'ik Alaskan Native people; and research on how communities—and insurance companies—in Bermuda understand risk caused by rising sea levels and climate change are among the 245 projects across the country that are receiving new grants from the National Endowment for the Humanities. The grants, which total $33.17 million, support historic collections, exhibitions and documentaries, humanities infrastructure, scholarly research and curriculum projects." —[H/T The New York Times]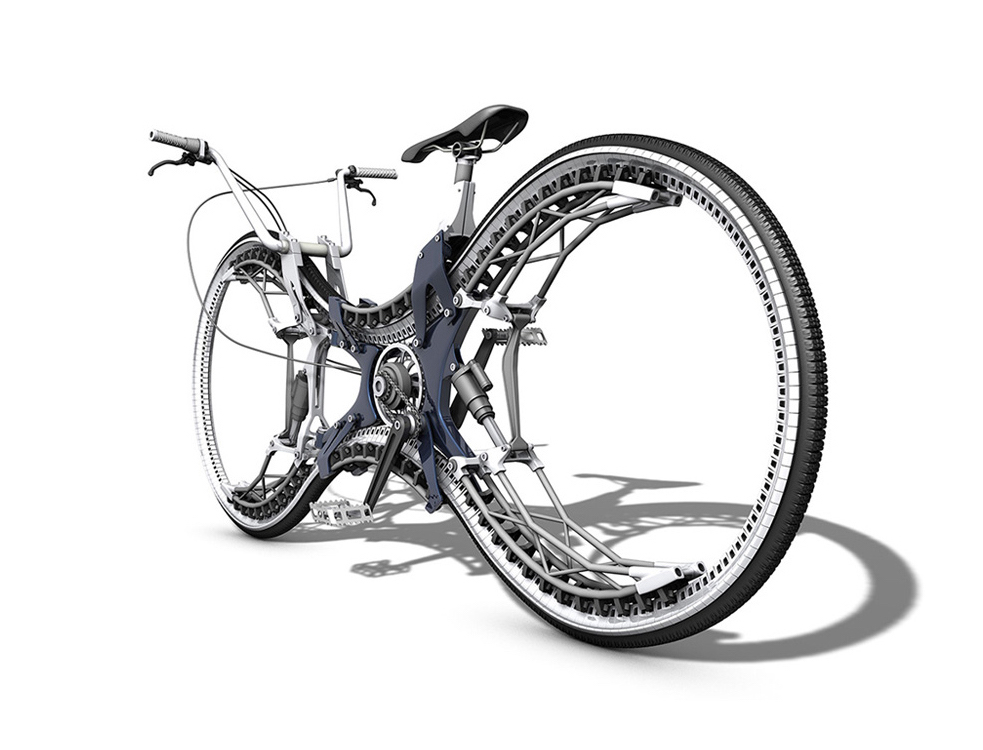 Today's attractive distractions:
This futuristic bicycle consists of a caterpillar-like wheel in the shape of infinity.
Playing Candy Crush helped an autistic adult deal with life's constant overwhelm. 
John Waters thinks of the state of Kansas as a "minimalist, beautiful art piece."
Zoom may have killed the dress shirt, but it's returning in an unexpected way.